Pressure Pump
(1) 3:1 output pressure can supply 20 spray guns at the same time, the operation is more convenient.
(2) It is easy to replace the polishing compounds, no need to stop, save 90% of the operation time.
(3)It can be matched with high viscosity polishing compound, reduce polishing compound consumption.
(4) Once on the line more than 200 kg, continuous operation time is extended.
(5) The pressure is sufficient, the spray volume is stable, stable quality.
(6) Compressed air, low air consumption.
(7) Special structure and material, extremely long life.
(8) It is easy to inspect the remaining compound in the drum, to avoid the air being sucked into the pipeline when the polishing compound is used up.
(9) Simple design and easy maintenance.
(10) Continuous unbalance control technology, arbitrary speed regulation, moderate power, anti-icing, small sound, small vibration; the explosion-proof, waterproof, quick-install interface, can be quickly opened and cleaned.
Get
此文章还有以下语言版本:
Tiếng Việt (Vietnamese)
繁體中文 (Chinese (Traditional))
If you need to obtain Pressure Pumps, please consult our customer service first, thank you.
---
Pressure Pump
---
JacksonLea pressure pump adopts continuous unbalanced control technology, fully pneumatic drive, arbitrary speed regulation, powerful power and high reliability with lots of advantages such as the use of low cost, durable, anti-icing, low noisy, low vibration; explosion-proof, waterproof, quick assembly interface, quick assembly, disassembly for cleaning, suitable for conveying low, medium and high viscosity liquids.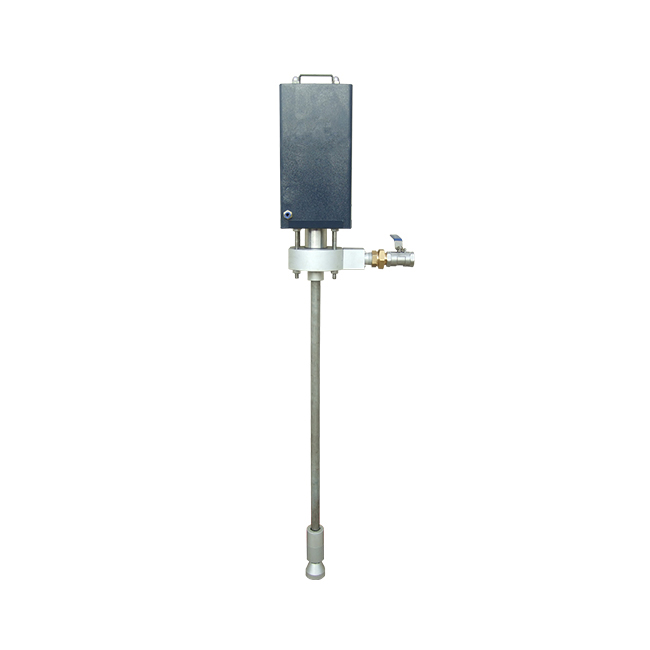 ---
Product Specifications
---
---
| Attributes | Parameters |
| --- | --- |
| Product Name | Pressure Pump(Piston type) |
| Product specifications | P-8L |
| Product type | Piston pump |
| Compression ratio | 3:1 |
| Maximum outlet pressure | 15Bar(1.5MPa) |
| Maximum flow | 15L/Min |
| Maximum temperature of medium | 80℃ |
| Maximum pumped medium viscosity | 60K CPS |
| Pump tube diameter | 38mm |
| Pump tube length | 785mm |
| Outlet size | 1″(25.4mm) |
| Inlet size/td> | G1.5(38.1mm) |
| Product Material | Stainless steel SS304 ,ceramic check valve ,and PTFE (Teflon) |
| Pump shaft position | Vertical. |
| Weight | About 20 KG |
---
Application scope
---
Transport liquid polishing compounds.
---
Our Company
---

MAKERAZE, Located in the high-tech industrial zone of Jiangmen, Guangdong Province, China. We have the professional production technology of buffing and polishing materials in the surface finishing industry for about 100 years.
The industry which we serve is included in Automotive Aluminum Wheels、Door Hardware、Cutlery、Automotive Dashboard、Plumbing Fixtures、Cookware、Lighting、Fireplace Hardware、Medical and Dental、Printed Circuit Boards、Cell Phone Case、Lock Hardware、Musical Instruments、Furniture、Jewelry、Medical equipment…
The products which we supply are including Buffing Bar Compounds、Buffing Liquid Compounds and Spray Gun System、Cloth Buffs、Sisal Buffs、Pressure Tanks、 Buffing Equipment、Grinding Materials、Specialty Abrasives、Non-woven and Coated Abrasive Rolls、Flap Disk、Flap Wheels、Belts and Convolute Wheels、Fuel additives、Buffing Raw Materials、Polishing Materials.
We have a raw material laboratory with R&D ability to give us the well-skilled to adjust the formula of buffing compounds. Regarding the finished products, which are tested by a robotic cell in our appliance laboratory, give us the highest performance by simulated and alternative testing, meanwhile, it gives the best production benefits to the customers. We also support OEM which is required by various brands. And sincerely welcome to have any joint of cooperation and any inquiry.
---
Contact Us
---